Release date: Friday 29th June 2018
Thanks for your feedback and ideas over the past few months. Our Dazychain team has developed some exciting new changes to Dazychain based on your suggestions. These changes include increased automation, dashboard improvements, workflow improvements, and a new feature, duplicate a project.
AUTOMATION
Automated default collaborator workgroups
When you start a new project, your custom workgroups are now automatically included to reduce the number of clicks. When the 'Create a project' window appears, you'll see your collaborator groups with your custom groups selected. You can deselect by clicking on the group name. This means less steps and less clicks during the project creation stage.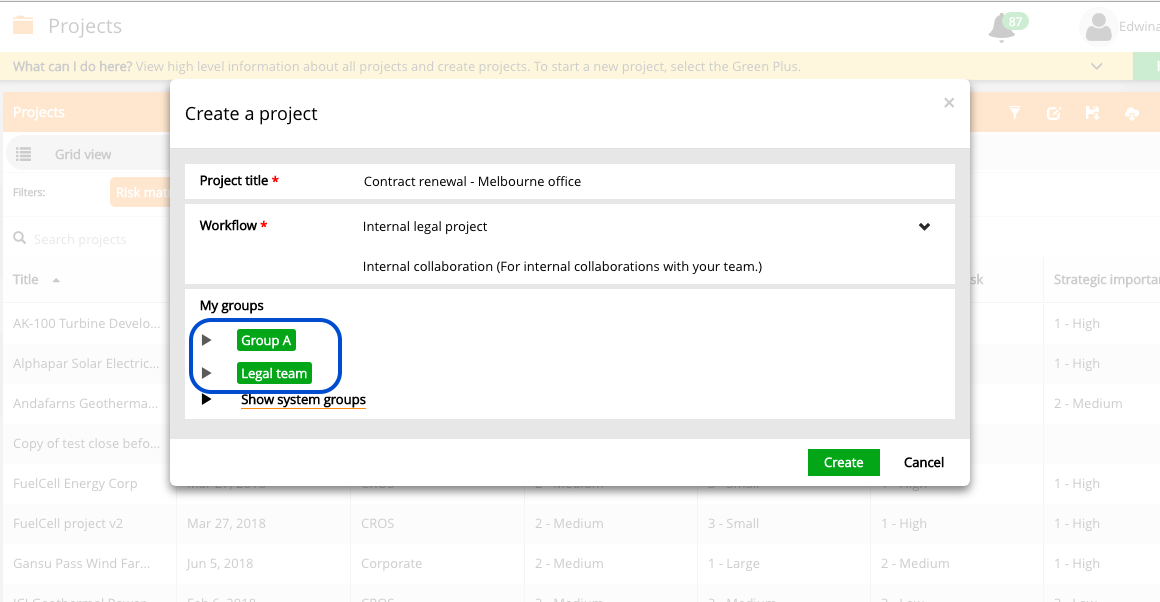 Automated default deliverable assignee
Deliverables are now automatically assigned to the user that creates them. This means less clicks for each deliverable you create, and no more unassigned deliverables sitting in the Worklist. You can still update the assignee, take over, or unassign.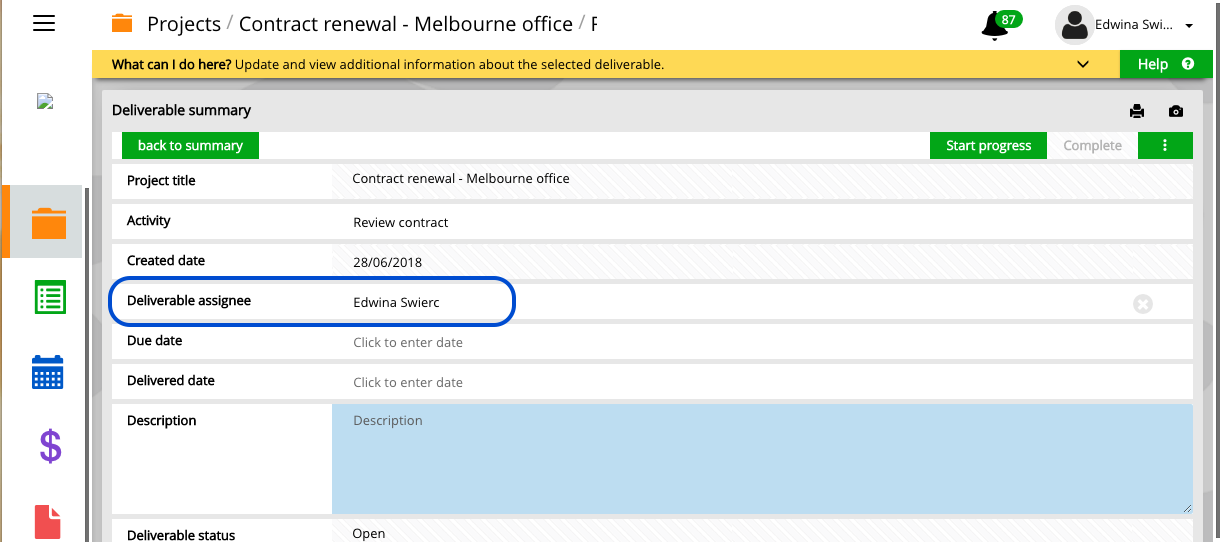 DASHBOARDS
We've improved the Dashboard date range selector. You can select date ranges such as a month, quarter or year. This data is displayed on the dashboard and grid. To change the dates, click on the date selector.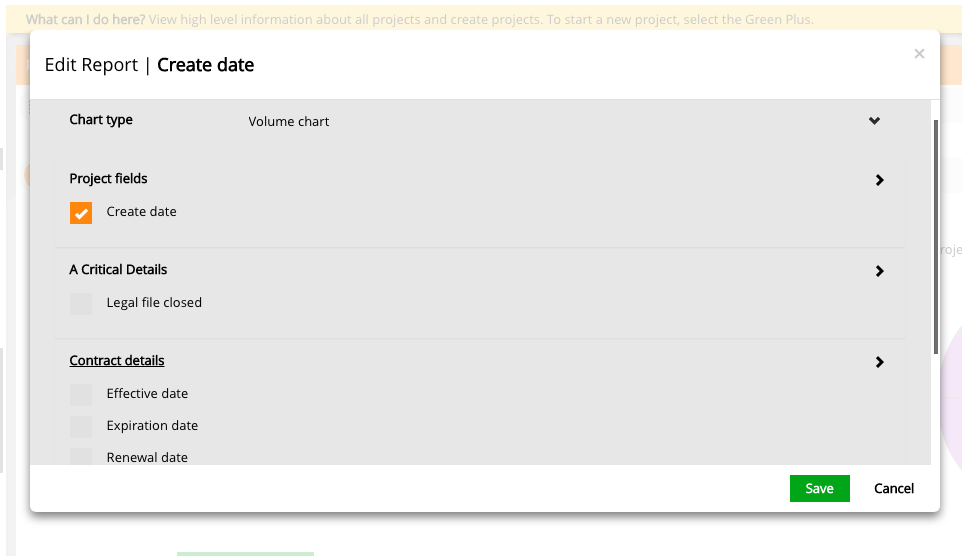 We've also added the option to select date fields from your template and the date range. Currently, the date range only shows the project created date. Now you can select other date fields to view in the dashboards, for example, legal file closed, instructions received, or renewal date.
PROJECTS
Improvements to workflow
For external project types and external deliverables, users no longer need to engage an external law firm to start and complete work. This means projects can begin and progress without the supplier, and if needed later, they can be added during the project lifecycle. This offers more flexibility for managing your projects.
Project duplication
Project duplication is a useful new functionality. Projects can now be duplicated, and all comments, documents, deliverables and details will be copied. If this is an external project type, the supplier is removed, and you can select a new supplier:
Project will be named 'Copy of…' which can be edited

Project reverts to a created state

Supplier removed

Private supplier comments and documents are not copied

All external deliverables are returned to a created state

All internal deliverables will be are returned to an open state

All data entered in the template is retained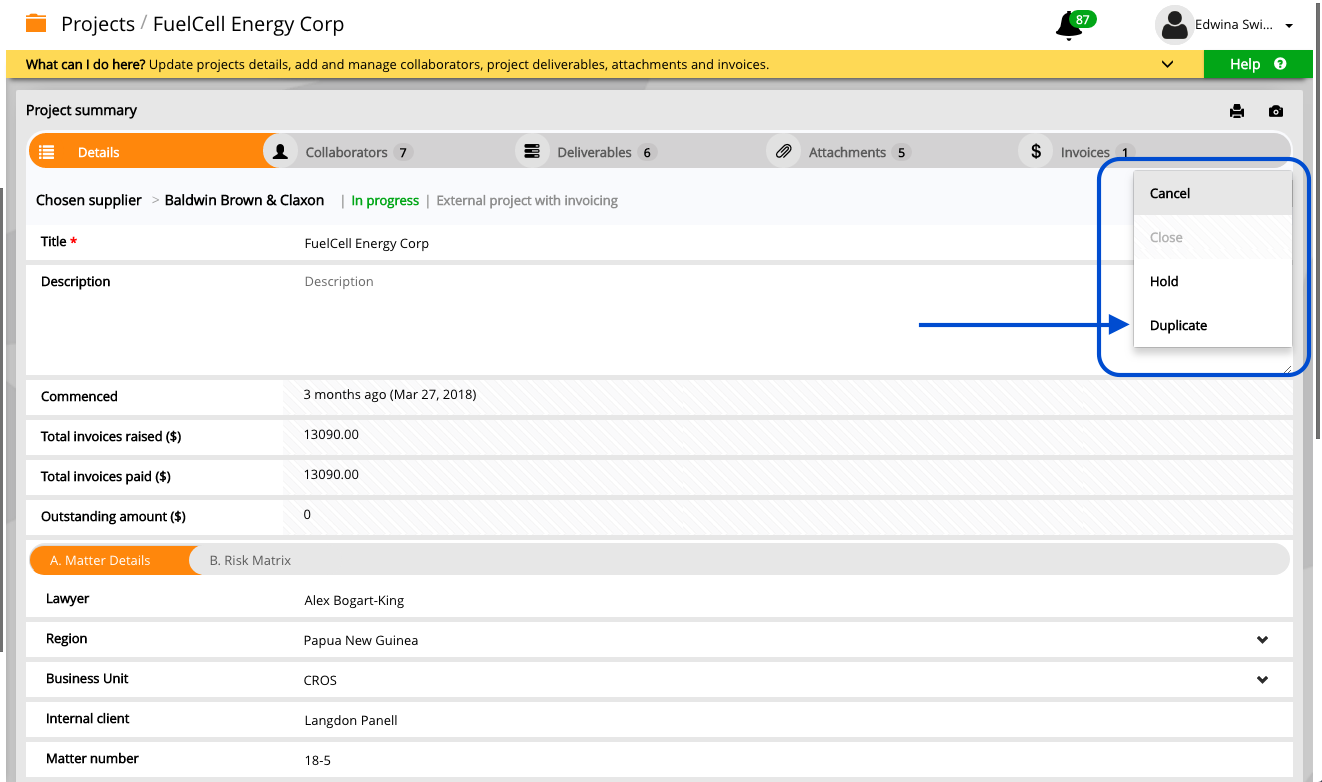 This feature can also be used in the event you are updating your preferred suppliers with projects the are currently open, retaining all project data without the trouble of manually re-entering all the information.